Atlendis Back to School: Perspectives for Q4 23
The Atlendis Labs team shares its upcoming hot topics and future announcements for Q4 2023.
Just before embarking on a much-needed summer break, the Atlendis Labs team unveiled a pair of announcements that will have a significant impact on the future of Atlendis:
Atlendis Flow DASP Registration from the AMF
Securing BPI Funding
We are now excited to be back to building after a few weeks of summer break. Our roadmap for Q4 is fully packed, let's now explore our key subjects for this quarter!
Atlendis Flow First Client
Atlendis Flow was created in order to facilitate direct crypto-to-fiat transactions and deliver on-chain liquidity for real-world use cases. Atlendis Flow has the ability to assist its clients in interacting with Atlendis pools smart contracts and, thanks to its DASP registration from the AMF, Atlendis Flow will handle the on and off-ramping steps necessary to use the loaned funds in the real world. As a result, borrowers with little to no experience with blockchain technology can easily integrate with Defi, providing them with more flexibility and cheaper financing solutions.
We will onboard Atlendis Flow's first client shortly, which will pave the way for traditional borrowers and institutions to benefit more from what DeFi has to offer.
We are excited to be at the forefront of bridging traditional finance with decentralised finance and will share updates along the way.
New Legal Set Up Offering
We have conducted a thorough analysis of our current focus markets, primarily centered on trade finance and revenue-based financing. We are diligently striving to present the most optimal product solutions for these specific use cases, and we are delighted to announce that an enhanced version of our offering will be launched in the upcoming weeks.
Our new offering will include a new legal setup that provides more safety to both lenders and borrowers. In particular, it will enable our users to engage within a secure and familiar legal framework while seamlessly integrating with our innovative DeFi platform. Our new offering will also extend the current version of Atlendis pools with new features, enabling borrowers to chain loan cycles more effectively.
Naturally, we will look to transition our current pools to this new setup and will keep you posted in the coming weeks.
Conclusion
We believe that Real World Assets as a narrative for the crypto markets is ripe and ready to take traditional finance by storm. Innovation in the field has not stopped in the last year and is now ready to scale. Being at the forefront of new market development is not easy, but it is definitely an exciting position. We're eager to share that excitement along with all the new developments slated for Q4!
About Atlendis
Atlendis is a capital-efficient credit protocol connecting DeFi with real-world use cases. Atlendis fills the gap that traditional finance (TradFi) has not been successfully able to cover. Leveraging blockchain technology and open banking, Atlendis enables Fintech and institutional actors to open dedicated liquidity pools and access one-time loans and revolving lines of credit, thus facilitating alternative financing for the growth and development of SME and startup customers across the globe. Atlendis makes it possible for any lender to access a higher and more sustainable source of yield alongside a new asset class they could not invest in before.
Disclaimer: Crypto lending comes with associated risks that must be taken into account and assessed carefully before entering a lending position on the protocol. It is recommended to seek professional advice from a legal and/or financial advisor. For more information, refer to Atlendis' documentation.
Additional Resources
app.atlendis.io | Atlendis.io | Whitepaper | LinkedIn | Twitter | Intern | Discord | Newsletter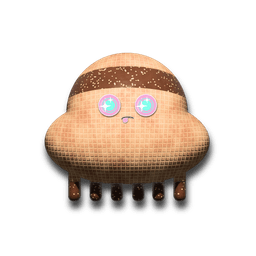 Stéphane Coquet
Co-Founder & CTO
Stéphane Coquet is a Co-Founder and CTO of Atlendis Labs. Stéphane started his career in consulting, and quickly switched to developer roles in the digital marketing field. He then fell down the blockchain rabbit hole and figured that since he already spent the majority of his time exploring the Ethereum blockchain ecosystem, he might as well make it his day job. He joined ConsenSys as a software engineer and worked on several global projects, helping institutions build private blockchain consortia to change the rules of their respective industries. He aspires to build a more open and inclusive financial system, but this time on the public side of the chain. Stéphane is a graduate of the Ecole Polytechnique and Ecole des Mines de Paris.