Atlendis Protocol V2 | Whitepaper Announcement
New features and benefits for borrowers and lenders. Learn about what's new and improved in the Atlendis protocol V2!
Following the successful launch of the Atlendis protocol V1 last year, Atlendis Labs is proud to release the Atlendis protocol V2 whitepaper. Atlendis revolutionizes DeFi lending for institutional borrowers and provides a transparent experience with sustainable yield for the public.
After an intense period of development, user testing, designing and two smart contract audits conducted by Trail of Bits and Nethermind that will be published soon, the launch of the Atlendis protocol V2 is rapidly approaching!
The Atlendis Labs team is proud to share the Atlendis V2 whitepaper with the community, in order to build the future of DeFi lending and develop the most capital-efficient solutions for real-world business use cases. With the aim of bridging the gap between TradFi and DeFi and creating a more inclusive financial system for all, Atlendis enables Fintech and institutional actors to open dedicated liquidity pools and access one-time loans and revolving lines of credit (RCLs) by utilizing open banking and blockchain technology.
"The Atlendis protocol is here to help fill this gap by offering under-collateralized borrowing to real-world companies, also making alternative financing possible. On the lender side, Atlendis offers all crypto assets holders the opportunity to diversify their exposure and access higher yields than on existing over-collateralized lending protocols," Atlendis V2 whitepaper.
The Atlendis protocol V2 whitepaper covers:
Revolving credit lines (RCLs)

Atlendis governance

Non-standard repayment procedure

Legal framework
A visual representation of a lending pool with ticks on Atlendis:
"This document presents Atlendis V2, the second version of the Atlendis protocol. Through its lending pools, Atlendis V2 offers several credit instruments. This whitepaper focuses on Atlendis' revolving credit line product," Atlendis V2 whitepaper.
Read the full whitepaper here to learn more about the Atlendis protocol V2's underlying technology. Also feel free to reach out to the Atlendis Labs' team on Discord for more information, and to express your interest in contributing to building the largest Web3 liquidity protocol.
To get involved
Join the Atlendis community on Discord.
Meet the Atlendis Labs team at an upcoming event:
Stay up to date on news and announcements by subscribing to Atlendis Labs' newsletter.
About Atlendis
Atlendis is a capital-efficient credit protocol connecting DeFi with real-world use cases. Atlendis fills the gap that traditional finance (TradFi) has not been successfully able to cover. Leveraging blockchain technology and open banking, Atlendis enables Fintech and institutional actors to open dedicated liquidity pools and access one-time loans and revolving lines of credit, thus facilitating alternative financing for the growth and development of their SME and startup customers across the globe. Atlendis makes it possible for any lender to control their portfolio while earning real yield and making a meaningful impact helping real-world businesses.
Additional Resources
app.atlendis.io | Atlendis.io | V1 Whitepaper | LinkedIn | Twitter | Discord | Intern | Newsletter | V1 Audit reports 1 and 2 | Bug bounty program
Disclaimer:
Peer-to-peer loans of digital assets through the Atlendis smart contract are subject to a loan agreement between the lender and the borrower. The loan agreement shall comply with the standards of the Atlendis protocol specified in the terms of use of the platform. In the event of default by the borrower to comply with their repayment obligations under the loan agreement, the lender shall be entitled to all legal resources provided for by the law applicable to this agreement.
Crypto lending comes with associated risks that must be taken into account and assessed carefully before entering a lending position on the protocol. It is recommended to seek professional advice from a legal and/or financial advisor. For more information, refer to Atlendis' documentation.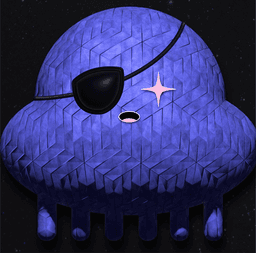 Victoria Calmon
Chief Marketing Officer
Victoria leads Marketing at Atlendis Labs and plays a vital role in the organization's growth. Victoria's responsibilities include positioning, content creation, communication and lead generation. Prior to Atlendis Labs, Victoria worked at ConsenSys and has over 20 years of international experience in blockchain and B2B technologies.