Atlendis Labs Secures €1 Million in Funding and Announces the creation of Atlendis Flow, a company that obtained its registration as a PSAN from the French Financial Authority
Atlendis Labs, the company behing the lending protocol Atlendis, has recently announced the acquisition of €1 million in non-dilutive funding, the launch of Atlendis Flow and the latter's registration as a Digital Asset Service Provider.
Summary
Atlendis Labs, the company developing the decentralized lending protocol Atlendis, has recently announced the acquisition of €1 million in non-dilutive funding. The funding comes from Bpifrance, which granted Atlendis Labs a Research and Development (R&D) Innovation Loan including a substantial deferral of repayment and very attractive cost of credit terms, particularly in the current market context. This injection of funds aims to support an ambitious research program to integrate new verticals into the innovative protocol.
The announcement coincides with the establishment of a new legal entity, Atlendis Flow. Atlendis Flow is a new company that will ease the integration of real-world borrowers with the Atlendis protocol. Atlendis Flow, has already achieved a significant milestone by obtaining on July 18, its registration as PSAN (digital assets services provider) from the AMF (France's financial markets authority), following the formal consent of the ACPR (France's prudential control and resolution authority).
Atlendis Flow was created in the continuity of Atlendis Labs' commitment and efforts to bridge the gap between decentralized and traditional finance and to onboard new actors. Atlendis Flow's registration will bring more confidence to fintech borrowers to integrate with Atlendis' pools, as it brings strong obligations in terms of risk management and anti money laundering. This registration is a further indication of the French regulators' commitment to innovation, and will enable the development of decentralized finance projects such as Atlendis, which offer greater transparency, capital efficiency and flexibility than traditional finance.
BPI Funding
Atlendis Labs, the company behind the decentralized lending protocol Atlendis, has announced the acquisition of €1 million in non-dilutive funding. The funding comes from Bpifrance, also known as the Banque publique d'investissement, which is a French public sector investment bank. Its funding aims to support an ambitious research program to integrate new verticals into the innovative protocol. Alexis Masseron, Stéphane Coquet and Charlotte Eli, co-founders of Atlendis Labs, expressed enthusiasm regarding these significant developments. "We are delighted with this funding and this trust demonstrated by BPI," they stated. "It provides us with the necessary flexibility to continue protocol development while investing in R&D to incorporate new products."
Atlendis Flow Offers
The announcement coincides with the setting up of a new legal entity, Atlendis Flow. This freshly formed company's mission is to facilitate the integration of real-world borrowers into the Atlendis protocol. It marks a crucial step in Atlendis Labs' quest to open up the private debt market and create a decentralized financial ecosystem accessible to all.
Atlendis Flow's first offer will consist in a packaged solution for borrowers to abstract any complexity and essentially make their interaction with Atlendis' smart contracts and the on and off ramping of their funds as seamless as possible. Atlendis Flow will offer a traditional fintech experience, making credit accessible and tailored to borrowers' needs, while using blockchain technology under the hood. Borrowers that have no previous experience with blockchain's decentralized finance protocols will be able to open pools of liquidity – working as revolving credit lines – with Atlendis and get loans with no friction, nor expertise in the use of specific Web3 tools.
Onboarding with crypto can be tricky and necessitates a special set of skills that Atlendis Flow will abstract for its customers. Borrowers will benefit from the Atlendis Flow team's experience with the Atlendis smart contracts and DeFi in general. Atlendis Flow will develop a best-in-class infrastructure to secure the operations. All the funds coming from pools using the Atlendis Flow services will be deposited by KYCed customers, in order to comply with anti money laundering regulation. In short, Atlendis Flow customers will be able to benefit from Atlendis' flexible pools and blockchain properties, with minimum impact in their day to day operations.
PSAN registration
Atlendis Flow obtained its registration on July, 18th 2023.
PSAN registration for Atlendis Flow signifies that the French financial markets regulator (AMF) and banking regulator (ACPR) have examined the honorability and competence of its directors, as well as its Anti-Money Laundering / Countering the Financing of Terrorism procedures, enabling Atlendis Flow to offer compliant digital asset services, while reducing the associated financial risks.
Thanks to its registration, Atlendis Flow will have the authorization:
to provide digital assets custody services,

to purchase and sell digital assets for legal tender,

and to trade digital assets for other digital assets.
The Atlendis Flow team has particularly appreciated the responsiveness and availability of the French AMF and ACPR teams over the last few months, on topics that are both technical and innovative. As the DeFi landscape is evolving fast and the regulators are stepping in to protect users, the Atlendis Labs team is thrilled about this achievement. In the future and in particular with the MiCA regulation coming, Atlendis Flow will keep up its effort to comply with the regulators and upcoming obligations, as it is key to unlock the promises of DeFi for a greater number of users.
Significance for Atlendis' positioning
The launch of Atlendis Flow services has been the result of many months of hard work, and is an important step towards the realization of the team's vision for the future of decentralized finance.
A statement of enthusiasm was expressed by the co-founders of Atlendis Labs and Atlendis Flow, regarding the PSAN registration of the company. "The registration of Atlendis Flow will enable us to accelerate our efforts in creating a new on-chain asset class by integrating new participants into decentralized finance," they said.
The team has the conviction that traditional finance will eventually integrate with decentralized finance, given its unique properties allowing for renewed innovation in the industry. By bringing more transparency, cheaper, quicker and broader access to capital, decentralized finance will make opportunities more widely available, and decrease the barriers to entry to finance. It will also help develop new or underserved markets that were previously more complicated to address, such as emerging markets and cross border payments.
With the financing provided by Bpifrance, the creation of Atlendis Flow, and its PSAN registration, the team has reached a crucial milestone. The project is now well-positioned to tackle future challenges and continue innovating in the emerging domain of on-chain private debt.
About Atlendis
Atlendis is a capital-efficient credit protocol connecting DeFi with real-world use cases. Atlendis fills the gap that traditional finance (TradFi) has not been successfully able to cover. Leveraging blockchain technology and open banking, Atlendis enables Fintech and institutional actors to open dedicated liquidity pools and access one-time loans and revolving lines of credit, thus facilitating alternative financing for the growth and development of SME and startup customers across the globe. Atlendis makes it possible for any lender to access a higher and more sustainable source of yield alongside a new asset class they could not invest in before.
Media Contacts
Victoria Calmon
victoria.calmon@atlendislabs.io
Alexis Masseron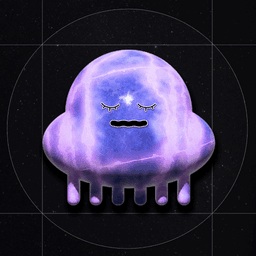 Manuel Gunzburger
Community & Growth Lead
Manuel is the Community and Growth Lead at Atlendis Labs, the organization behind the decentralized credit protocol Atlendis. Manuel studied math and finance, discovered Bitcoin in 2013, and then started closely following blockchain technology. After working for N26 Bank in Berlin, Manuel finally took the leap in 2021 to join Atlendis Labs. Manuel brings a curious and communicative mindset to help popularize the technology behind Atlendis and grow the community.