Employee Spotlight: Adrien Roggero, Business Developer at Atlendis Labs
Get to know Adrien Roggero, Business Developer at Atlendis Labs.
Can you tell us about yourself?
Hi, I'm Adrien, 27 and I live in Bordeaux, France. I attended two business schools with a focus on sustainable development, finance, and entrepreneurship. After that, I worked as an entrepreneur and business developer in various startups in Paris and Berlin.
In my spare time, I love to go running and to the gym. I also go surfing on the beaches on the week-ends whenever I can. In general, I'm a big foodie and often cook at home and like to go to restaurants.
I'm a fan of strategy games and learning new things: board games, online games, chess, poker, personal development…
Can you tell us about your role at Atlendis Labs?
At Atlendis Labs I handle sales and business development, that is all things related to finding and onboarding lenders and borrowers on our platform, and creating the best use cases around the amazing technology the team has been developing from scratch.
I'm grateful each day as this is very diversified and customers can be from a lot of verticals and worldwide: being able to prioritize leads in the fast moving crypto landscape is both a challenge and an opportunity.
What opportunities and challenges are you working on?
The biggest opportunity we have long term is to improve the debt market by incorporating cryptography and blockchain features, predictability and flexibility. Instead of having maybe 15 intermediaries and a process of weeks just to issue a bond, you can have 2 or 3 intermediaries and a few hours of time. The behavior of the credit facility can also be programmed and is auditable by anyone.
The biggest challenge in my opinion comes from the regulatory landscape, as it's moving fast and sometimes unpredictably. It has improved a lot recently and I'm confident that it's only a question of time.
How and when did blockchain and Ethereum appear on your radar?
I did an apprenticeship in digital projects management in 2016, and one of my managers was really a blockchain evangelist. I spent a few months researching more about it, started investing in 2017 and then testing DeFi protocols back in 2020.
What are you excited about in the blockchain / fintech / DeFi field?
I am particularly excited about the democratization of loan opportunities: retail lenders around the world are able to access some of the best debt market deals from their home computers or smartphones in a decentralized manner. It's levelling the field between developed and emerging countries, especially when it comes to businesses' access to capital. It's also providing many yield options to the retail investors.
What tips and advice do you have for people from other industries who are interested in getting into blockchain?
Start with small steps, just play around with the angle that you find the most interesting (decentralized finance or DeFi, gaming, infrastructures, etc). It's a truly fascinating ecosystem that deserves to be explored directly and not just read about as it can quickly become overwhelming. Join communities around that interest and interact with the many passionate people that make these communities, you will quickly see yourself down the rabbit hole as we say!
Which projects are you excited about at Atlendis Labs?
Our V2 launch is getting closer with several greatly improved features such as a form of secondary market enabling lenders to enter and exit during lending rounds, and the ability for borrowers to roll over loans with flash loans. As we are opening credit markets around an order book, observing the market mechanics unfold is really enjoyable every time, and it will get even more interesting with our V2.
I'm also excited about onboarding new borrowers verticals, such as in real estate or sustainable development. It's challenging and interesting every time.
Do you wish more people knew about Ethereum and the ecosystem?
I think every technology takes time to be part of human habits. The blockchain ecosystem and Ethereum specifically have seen an impressive and steady growth technologically and in terms of general awareness, and faster than the internet did in some ways. Of course I always wish for it to be faster, yet at the same time I am confident that it's coming at a good pace to integrate and improve older ways of doing things.
Who are your heroes and inspirations?
Solo climbers like Alain Robert and Alex Honnold for their mind boggling self control! Like, I want their brains.
Explorers such as Mike Horn for their ability to go out of their comfort zone so wildly all the time.
Famous people that stayed humble and grounded despite their success like Sixto Rodriguez. "Searching for Sugar Man" tells his story – and it's one of the best documentaries I've seen. Go watch it!
What's the biggest lesson you've learned in your career?
Always being in the tech and startup ecosystem gave me countless resilience and patience lessons. I'm amazed by how things change and society evolves from social norms or products being ridiculous to being obvious in a few years. I'm thinking about every social and technological improvement we have now feels like a given, but innovators and determined people fought against everything to get to that point, many times in history.
Where do you see yourself in the blockchain ecosystem in a few years? Or what's next for Atlendis?
In a few years, I believe we will be up the adoption curve from early adopters to early majority in the blockchain ecosystem. That's the point where a growing part of transactions can occur on-chain, and really enjoy the full benefits of the transparency, predictability and decentralization of this infrastructure. I clearly see myself being there to keep onboarding and building! No point in leaving at the best time. :)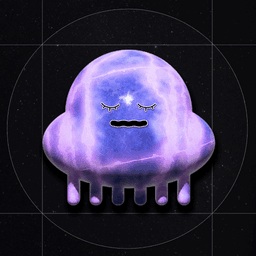 Manuel Gunzburger
Community & Growth Lead
Manuel is the Community and Growth Lead at Atlendis Labs, the organization behind the decentralized credit protocol Atlendis. Manuel studied math and finance, discovered Bitcoin in 2013, and then started closely following blockchain technology. After working for N26 Bank in Berlin, Manuel finally took the leap in 2021 to join Atlendis Labs. Manuel brings a curious and communicative mindset to help popularize the technology behind Atlendis and grow the community.