Atlendis Labs Announces Fluna's Credit Capacity Increase and Next Loan Cycle
Following a successful pilot and an oversubscribed pool, Atlendis Labs and Fluna take a first step to scale Fluna's borrowing activity on the Atlendis protocol. Atlendis Labs increased Fluna's pool credit limit to USDC 750k, opening further opportunities to lenders.
Summary
On August 4, Fluna repaid their USDC 500k loan borrowed on July 7, 2023 to finance a 30-day air freight transaction.
Considering the good performance of Fluna's loan book, the fact that Fluna's pool is funded over their credit limit, and the continuously growing demand since opening their first borrowing pool on the Atlendis protocol on March 1st, 2023, the two teams worked jointly with an additional underwriting partner to reevaluate Fluna's credit capacity.
Today, Atlendis Labs confirmed the increase of Fluna's pool credit limit from USDC 500k to USDC 750k, as a first step to scale Fluna's operations on the protocol.

In the process, Miguel Sousa Dias, Fluna's Co-Founder and CEO, announced that Fluna is looking to draw up to USDC 750,000 on August 11, to finance a 90-day sea freight transaction, and targets yields between 8-12%.
Loan terms & use-case
Expected issuance date: Friday, 11 August 2023
Expected repayment date: Thursday, 9 November 2023
Loan maturity: 90 days
Asset borrowed: USDC
Borrowed amount: up to USDC 750k
Fluna's yield target: between 8-12%
Use case: trade finance
Fluna's overview deck

(under "More Resources")
Fluna's CEO shared further details about the utilisation of the funds borrowed on Atlendis with lenders. Fluna will be financing a 90-day sea freight transaction for a Nigeria-based exporter of agricultural commodities – mainly hibiscus flowers and grains – in destination to the USA.
"Fluna will be funding a 3-month sea freight transaction of hibiscus flowers to the US from Nigeria. The company is women led & owned and they have been repeat customers for 2 years now."
Miguel Sousa Dias, CEO & Co-Founder @ Fluna
What's next?
Atlendis Labs's objective is to keep on providing access to sustainable real world lending opportunities for investors, and to flexible and affordable financing for borrowing institutions. Increasing Fluna's credit limit to USDC 750k is an encouraging step towards this objective.
In a second step, Atlendis Labs and Fluna's concrete targets are (1) to deploy Fluna's pool on Atlendis' V2 smart contracts in November 2023 following the repayment of this loan, and (2) to scale its USDC 750k credit capacity further.
(1) Will provide much more flexibility to both sides of the market, and enable Fluna to make the pool permissioned to KYC'd lenders to meet AML and CFT regulations.
In preparation of (2), Atlendis Labs is collaborating with an additional underwriter to conduct a further due diligence on Fluna and inform on the eventuality to increase Fluna's credit limit as the V2 pool opens.
Atlendis V2
Essentially, Atlendis' V2 pools provide tools to meet compliance requirements for borrowers, and overall more flexibility on both the lending and borrowing sides.
Lenders in V2 pools will have the flexibility to:
Enter and exit part or all of a lending position at any time during a loan cycle, essentially allowing other lenders to easily took over their position

Schedule an exit order for the end of an ongoing loan cycle
Borrowers in V2 pools will benefit from:
Loan rollover, to repay and borrow again in one transaction, provided there is sufficient liquidity in the pool

KYC pool permissioning

Borrow further liquidity before maturity, up to their credit limit.
About Atlendis
Atlendis is a capital-efficient credit protocol connecting DeFi with real-world use cases. Atlendis fills the gap that traditional finance (TradFi) has not been successfully able to cover. Leveraging blockchain technology and open banking, Atlendis enables Fintech and institutional actors to open dedicated liquidity pools and access one-time loans and revolving lines of credit, thus facilitating alternative financing for the growth and development of SME and startup customers across the globe. Atlendis makes it possible for any lender to access a higher and more sustainable source of yield alongside a new asset class they could not invest in before.
Disclaimer: Crypto lending comes with associated risks that must be taken into account and assessed carefully before entering a lending position on the protocol. It is recommended to seek professional advice from a legal and/or financial advisor. For more information, refer to Atlendis' documentation.
Additional Resources
app.atlendis.io | Atlendis.io | Whitepaper | LinkedIn | Twitter | Intern | Discord | Newsletter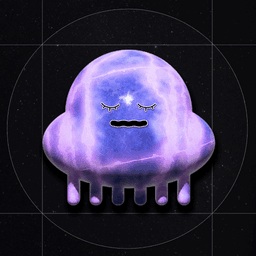 Manuel Gunzburger
Community & Growth Lead
Manuel is the Community and Growth Lead at Atlendis Labs, the organization behind the decentralized credit protocol Atlendis. Manuel studied math and finance, discovered Bitcoin in 2013, and then started closely following blockchain technology. After working for N26 Bank in Berlin, Manuel finally took the leap in 2021 to join Atlendis Labs. Manuel brings a curious and communicative mindset to help popularize the technology behind Atlendis and grow the community.