Atlendis Labs Supports Blockchain Certificate for Decentralized Finance (DeFi) in Collaboration with the University Paris Dauphine
Course instructors included Atlendis Labs Co-Founders.
Two of Atlendis Labs' co-founders were pleased to participate in the executive education program offered at the University Paris Dauphine (PSL) in collaboration with the Institut Louis Bachelier – an organization and network that funds and brings together academic institutions, private companies and government agencies working collectively to research and promote a sustainable financial environment. This program designed by Hervé Alexandre, Professor of banking, fintech and crypto at PSL, aims to help participants meet the growing need for recruitment and training in decentralized finance (DeFi) around blockchain technologies.
The Total Locked Value (TVL), a close proxy to Market Capitalization (MC) in DeFi, reached $250 billion worldwide in January 2022 vs. $19 billion a year before. This progression will fuel the need for more talent to meet increasing recruitment needs in the coming years, as well as the requirement to adapt existing positions in many professions in the financial and tech industries. Such a dynamic also fosters a very strong entrepreneurial dynamism in the blockchain ecosystem, which the program is designed to address.
The Decentralized Finance Certificate combines theoretical contributions with real-world applications to give participants the keys to understand these novel ideas. The course is divided into 9 distinct modules that cover both basic and advanced concepts in blockchain technology, smart contract programming, DAOs and governance, token emission and liquidity, and more. The program contains analyses of whitepapers and examples of industry best practices. All of the courses are taught by academics and industry professionals with hands-on experience developing their own DeFi protocols.
Among others, modules include:
Tokenomics course (duration 6 hours)
Presented by Stéphane Coquet, Co-Founder and CTO, Atlendis Labs.
The objectives of this course include introducing participants to the concept of tokens, their use in blockchain projects, and the perspectives they open up.
The course covers the following topics:
The creation of a token, including an overview of the technical aspects, token standards and the deployment of a token.

"Historical" use of tokens in blockchain projects, how an economy can be built around a token and targeted case-studies of successful protocols' tokenomics

Token launch options and concepts around initial token liquidity.
Throughout the course, participants will have the opportunity to participate in presentations and discussions around the theme of tokenomics, learn about the deployment of a live token, discover tools for exploring token exchanges, token data, and how to interact with the newly deployed token.
At the end of the training session, participants will be able to understand the main standards and concepts, challenges and perspectives opened up by the democratization of tokens.
DEX - Liquidity pools - Swaps - Decentralized credit
Presented by Charlotte Eli, Co-Founder and Chief Research Officer at Atlendis Labs, David Bouba and Cyrille Pastour from Swaap Finance
Overview of the main DeFi protocols

Decentralized exchanges (DEX)

Decentralized lending and borrowing

Decentralized options

Algorithmic stablecoins
The decentralized lending section of this course aims to provide students with a comprehensive understanding of DeFi lending protocols and their practical applications. It begins by introducing the fundamental concepts of lending and borrowing on Aave, one of the prominent pillars in DeFi lending. The course explores topics such as collateralization and liquidation mechanisms, the rate-setting model, and alternative protocols in the field of over-collateralized lending. Furthermore, students will dive into the concept of Flash Loans and explore their various applications. Lastly, the course highlights emerging DeFi lending protocols that tackle issues like limited indebtedness. Throughout this course, students will gain valuable insights into the workings of DeFi lending and its evolving landscape.
The course also covers concepts such as stablecoins, decentralized exchanges, and derivative products in DeFi. The course includes interactive presentations, live demos, and data analytics dashboard, followed by Q&A sessions.
At the end of the training session, participants will be able to understand in detail how the main DeFi lending protocols work.
Want to learn more about the Decentralized Finance Certificate? Register for the informational webinar on Tuesday June 13th.
The next course will be held in September 2023. Register today!
Additional Resources
app.atlendis.io | Atlendis.io | Whitepaper | LinkedIn | Twitter | Intern | Discord | Newsletter | Audit reports 1 and 2 | Bug bounty program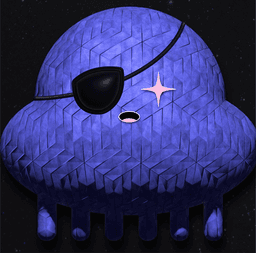 Victoria Calmon
Chief Marketing Officer
Victoria leads Marketing at Atlendis Labs and plays a vital role in the organization's growth. Victoria's responsibilities include positioning, content creation, communication and lead generation. Prior to Atlendis Labs, Victoria worked at ConsenSys and has over 20 years of international experience in blockchain and B2B technologies.