Atlendis Labs Announces the Opening of a Permissioned Pool for Fintech Borrower Karmen
Liquidity providers can lend digital assets to Karmen on the Atlendis protocol to accelerate the growth of digital businesses through new sources of capital
Atlendis Labs is excited to announce the launch of a new borrower pool for Karmen, an innovative fintech company that provides non-dilutive growth financing to digital businesses. The Karmen pool opens on Polygon with a $100K capacity in USDC.
Permissioned pools on Atlendis follow stringent know-your-customer (KYC) and know-your-business (KYB) requirements and allow institutional borrowers to access stablecoin liquidity from a decentralized network of approved lenders. All participants in permissioned pools on Atlendis are KYC/KYB verified and AML compliant, enabling regulated institutions such as Karmen to new sources of liquidity easily and securely.
Founded in 2021, Karmen is a financial platform that offers an alternative to traditional fundraising and bank loans for digital businesses. Focused on growth financing for digital SMEs such as e-Commerce, SaaS, marketplaces, mobile apps and other business services, Karmen provides flexible financing solutions to accelerate their growth and cash flow optimization, without having to give up equity in their businesses.
Digital SMEs often face significant challenges to access working capital that can hinder their growth and innovation potential. Traditional methods of funding can have limitations and may not be well-suited for changing business models. Bank loans and fundraising lack flexibility and have lengthy application processes and slow approvals. Additionally, hidden fees and ongoing costs can add to a company's expenses and dilution of capital.
Karmen understands these traditional financing challenges, as well as their potential negative impact on founders and their core business. Karmen is focused on providing more flexible and innovative financing solutions for digital businesses, including streamlined application processes, faster approvals, and customized loan terms. Karmen's financing solutions are tailored to the specific needs and dynamics of digital businesses and provide rapid access to capital without dilution or hidden fees.
Once a financing application has been submitted, open banking and direct APIs give an instant and thorough understanding of a company's revenue streams, costs and effective payment schedule. Karmen analyzes a company's data to determine their financial health and growth potential to make quick financing decisions, with funds being made available within 48 hours. The financing amount offered by Karmen can be up to €5 million, providing digital businesses with significant capital to pursue their growth ambitions.
"As the funding needs of digital businesses are rapidly evolving, Karmen is pleased to be at the forefront of innovation in debt financing by partnering with Atlendis," said Gabriel Thierry, CEO, Karmen. "Tapping into decentralized finance can bring promising new sources of capital and accelerate Karmen's ability to address the funding challenges of high-growth digital companies that we support."
"Atlendis Labs is thrilled to partner with Karmen to provide new funding solutions and additional sources of liquidity for real-world businesses that address the cash flow and financing challenges SMBs and digital businesses face," said Alexis Masseron, Co-Founder & CEO, Atlendis Labs. "We aim to enable new use cases and bring the benefits of decentralized finance such as transparency and flexibility to borrowers, while providing sustainable yields for lenders."
Benefits for Lenders to Karmen on Atlendis
Karmen's mission is to provide custom financing solutions that are simple and affordable to digital businesses. By lending to Karmen, liquidity providers on Atlendis can diversify their portfolios and access a new asset class traditionally reserved for high net worth individuals or institutional investors.
This use case is tied to revenue based financing (RBF) and Karmen has a solid track record of lending tens of millions of Euros to hundreds of digital businesses. Successfully adapting to changes in the macroeconomic paradigm, Karmen continues to expand its offer to digital businesses for tailored financing solutions that meet their customers' specific growth needs such as cash financing, working capital requirements, acquisition budgets, customer and marketing, or inventory purchases. Funding raised through Karmen's liquidity pool on Atlendis will be used to deploy capital directly into the financial solutions to support the high growth digital businesses that Karmen supports.
Advantages for Karmen on Atlendis
To meet growing demand for its solutions, Karmen aims to adopt additional sources of financing that are capital and resource efficient. Thanks to the Atlendis protocol, Karmen has access to a revolving line of credit from a new source of capital. The interest rate is decided by the market through Atlendis' innovative interest rate order book, which on the one hand enables lenders to set their preferred lending rates depending on their personal risk assessment, and on the other hand, provides flexibility to Karmen to borrow capital as needed, up to the rate that it is willing to accept.
By reducing third-party financial intermediaries, Karmen will be able to save on operating costs, and the Polygon blockchain especially curbs transaction costs.
Overall, leveraging the new generation of financing technologies, Karmen's pool on Atlendis offers a more secure, flexible, transparent and efficient source of capital to accompany Karmen's growth trajectory.
Visit the Karmen pool.
About Karmen
Karmen simplifies access to financing for all digital SMEs by offering a new, faster, 100% digital approach to financing, leveraging Revenue Based Financing (RBF) Karmen offers financing solutions of up to €10 million in less than 48 hours, based on a data-driven analysis of operational and financial performance of SMEs. Founded in 2021 by Gabriel Thierry, Baptiste Wiel and Sébastien Lubineau, Karmen has raised €75m+. By 2023, Karmen intends to support the growth of several hundred digital SMEs in France, and soon in continental Europe.
About Atlendis
Atlendis is a capital-efficient credit protocol connecting DeFi with real-world use cases. Atlendis fills the gap that traditional finance (TradFi) has not been successfully able to cover. Leveraging blockchain technology and open banking, Atlendis enables Fintech and institutional actors to open dedicated liquidity pools and access one-time loans and revolving lines of credit, thus facilitating alternative financing for the growth and development of their SME and startup customers across the globe. Atlendis makes it possible for any lender to control their portfolio while earning real yield and making a meaningful impact helping real-world businesses.
Additional Resources
app.atlendis.io | Atlendis.io | Whitepaper | LinkedIn | Twitter | Discord | Intern | Newsletter
Disclaimer
Peer-to-peer loans of digital assets through the Atlendis smart contract are subject to a loan agreement between the lender and the borrower. The loan agreement shall comply with the standards of the Atlendis protocol specified in the terms of use of the platform. In the event of default by the borrower to comply with their repayment obligations under the loan agreement, the lender shall be entitled to all legal resources provided for by the law applicable to this agreement.
Crypto lending comes with associated risks that must be taken into account and assessed carefully before entering a lending position on the protocol. It is recommended to seek professional advice from a legal and/or financial advisor. For more information, refer to Atlendis' documentation.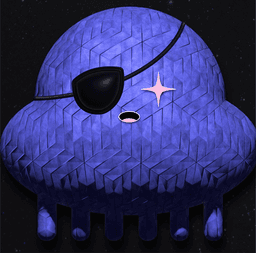 Victoria Calmon
Chief Marketing Officer
Victoria leads Marketing at Atlendis Labs and plays a vital role in the organization's growth. Victoria's responsibilities include positioning, content creation, communication and lead generation. Prior to Atlendis Labs, Victoria worked at ConsenSys and has over 20 years of international experience in blockchain and B2B technologies.