Highlights of Atlendis Labs at Paris Blockchain Week Summit
The Paris Blockchain Week Summit was action packed and these are such exciting times for the Atlendis Labs team! Here's a brief recap.
Atlendis Labs' presence at Paris Blockchain Week Summit (PBWS)
The Atlendis Labs team attended the Paris Blockchain Week Summit on April 13th and 14th 2022 and welcomed passionate visitors at Atlendis Labs' booth in the startup village in the buzzing Palais Brongniart. As Paris is a major financial hub in Europe, the team was expecting strong enthusiasm for alternative financing solutions in general, and specifically institutional uncollateralized lending. With that said, the Atlendis Labs team was struck by how many professionals visited the booth in sheer interest of connecting with Atlendis Labs, learning more about the Atlendis protocol, and building partnerships. From curious DeFi enthusiasts to established protocols and DAOs, through crypto and traditional VC firms, trading platforms and metaverses, Atlendis Labs kindled a lot of interest.
The presentation from Atlendis Labs' CEO at PBWS
Atlendis Labs' co-founder and CEO Alexis Masseron presented the Atlendis protocol, DeFi use cases for uncollateralized loans, and more specifically, the Atlendis protocol's revolving lines of credit. Among other things, Alexis talked about the necessity to provide new forms of financing to current DeFi protocols such as ETH bridges that constantly get drained while they could be automatically refilled to meet evolving liquidity needs, and optimized in a capital-efficient manner to deposit liquidities on yield providing platforms when bridge traffic is low. This would be very simply implemented with the help of the Atlendis protocol's revolving lines of credit.
If the PBWS talk was unfortunately not streamed, you can still watch the talk that Alexis gave on March 31st at ETHDubai.
Fireside chat with Atlendis Labs and Crypto.com
Atlendis Labs' CMO Victoria Calmon hosted a fireside chat on the main stage featuring Ken Timsit, Managing Director of Chronos chain and the Particle B accelerator.
The conversation touched on the traction DeFi has had over the past couple years, although today an array of pain points persist in the field of financing. Most lending applications require borrowers to overcollateralize their loans. This is a blocker for the majority of lending use cases. DAOs, DeFi protocols and institutions have few alternatives to finance their development or access additional liquidity through borrowing. On the Atlendis protocol, institutional borrowers can obtain competitive loan terms, and lenders get access to higher returns, while having more granular control over their investment portfolios. Zero-collateral loans on Atlendis are similar to a revolving line of credit where the borrower only has to pay a liquidity fee on unused capital in their own liquidity pool.
Atlendis Labs' side event
After an intense first day at PBWS's Palais Brongniart, the Atlendis Labs hosted the "Apéritif in Paris" party in a chic Parisian art gallery, and welcomed guests to discover the Atlendis World illustrated in a series of signed and framed prints. Guests enjoyed a cocktail buffet in an intimate setting.
What's next?
Atlendis Labs' team is now on its way to Amsterdam's Devconnect to host the "Capital-efficient DeFi happy hour" party with our friends from CowSwap, on Monday, April 18th 2022. Besides attending workshops on Web3 developments and learning more about the DeFi ecosystem, the team's goal at Devconnect will be to keep Atlendis' visibility high and keep on generating momentum for the launch and after.
We cannot wait to meet the Atlendis community at Devconnect. Please register here if you are in Amsterdam then and have not done so yet!

Additional Resources
Atlendis.io | Whitepaper | LinkedIn | Twitter | Discord | Newsletter | Audit Report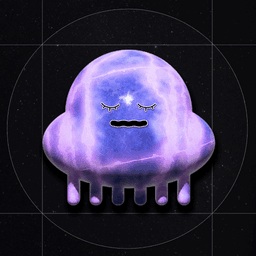 Manuel Gunzburger
Community & Growth Lead
Manuel is the Community and Growth Lead at Atlendis Labs, the organization behind the decentralized credit protocol Atlendis. Manuel studied math and finance, discovered Bitcoin in 2013, and then started closely following blockchain technology. After working for N26 Bank in Berlin, Manuel finally took the leap in 2021 to join Atlendis Labs. Manuel brings a curious and communicative mindset to help popularize the technology behind Atlendis and grow the community.