Atlendis News | January 2023
Wishing everyone a Happy New Yield on Atlendis! 
Atlendis Labs is excited to share a summary of the biggest news this month, including the latest updates and some reading recommendations.
What happened in the Atlendis World…
We are thrilled to onboard a new team member! Please welcome Hugo Dura as Atlendis Labs' Head of Sales & Partnerships. Hugo will be in charge of organizing the sales team's strategy in order for lenders and borrowers to always find great opportunities on Atlendis'. Hugo has been working as an investment banker on structured products for over 10 years. He has been following the blockchain space since 2014 and is passionate about DeFi.
Welcome to the team Hugo!
Celebrating more employees this month, Atlendis Labs published an Employee Spotlight on Marcos Miranda, Product Lead at Atlendis Labs.
On January 26, Atlendis Labs pushed a small upgrade on the PositionManager smart contract (which does not hold funds) after identifying a small calculation imprecision that created dust and in very edge cases prevented position withdrawal to go through. The few positions affected could be withdrawn as intended after the upgrade and the protocol is now running flawlessly.
What's next?
Online events
Offline events
If you have questions or would like to see the Atlendis Labs team IRL at events, feel free to reach out on Twitter or Discord, we would love to meet!
Featuring Atlendis in January 2023
Cryptoast published their Cryptoast21 and nominated Charlotte Eli, Atlendis Labs' Chief Research Officer, as one of the 21 most influential Crypto personalities in France
Additional Resources
app.atlendis.io | Atlendis.io | Whitepaper | LinkedIn | Twitter | Discord | Intern | Newsletter | Audit reports 1 and 2 | Bug bounty program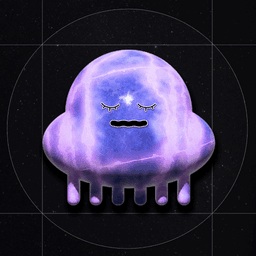 Manuel Gunzburger
Community & Growth Lead
Manuel is the Community and Growth Lead at Atlendis Labs, the organization behind the decentralized credit protocol Atlendis. Manuel studied math and finance, discovered Bitcoin in 2013, and then started closely following blockchain technology. After working for N26 Bank in Berlin, Manuel finally took the leap in 2021 to join Atlendis Labs. Manuel brings a curious and communicative mindset to help popularize the technology behind Atlendis and grow the community.