Atlendis News | February 2023
Atlendis Labs is excited to share a summary of the biggest news this month, including the latest updates and some reading recommendations.
What happened in the Atlendis World…
Atlendis'

quest

in Polygon's Degens campaign on Galxe went live on February 6th! Read

Atlendis' blog article

for more information.

Atlendis Labs launched its new

website

! 🍾

The Atlendis Labs team

had an offsite event in Paris

. It was an opportunity for the team to be together in the new office location near the Opera for some workshops and fun team building activities 🧑‍🍳
Always on the lookout for new opportunities, the Atlendis Labs team attended and participated in several events this month:

Atlendis Labs

closed Market Maker pools

, including Wintermute, ZigZag, and Parallel Capital, in the interest of lenders and in preparation for the onboarding of new borrower

Fluna.

💰The ZigZag community decided to attribute a share of ZigZag's airdrop to their Atlendis lenders – 500 ZZ tokens will be distributed to eligible wallets. More information

here

.
What's next?
Online events

Atlendis' next AMA is coming up on March 7th with Atlendis Labs' team members Alexis Masseron, Hugo Dura, and Adrien Roggero as speakers to share Atlendis Labs' 2023 Strategy. Join us on

Atlendis' Discord

on March 7 at 1pm UTC +1!

A community calendar is available

here

.

Offline events
If you have questions or would like to see the Atlendis Labs team IRL at events, feel free to reach out on Twitter or Discord, we would love to meet!
Featuring Atlendis in February 2023
Additional Resources
app.atlendis.io | Atlendis.io | Whitepaper | LinkedIn | Twitter | Intern | Discord | Newsletter | Audit reports 1 and 2 | Bug bounty program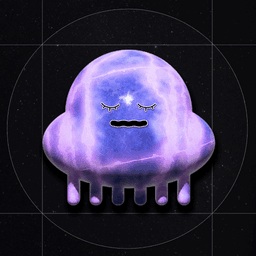 Manuel Gunzburger
Community & Growth Lead
Manuel is the Community and Growth Lead at Atlendis Labs, the organization behind the decentralized credit protocol Atlendis. Manuel studied math and finance, discovered Bitcoin in 2013, and then started closely following blockchain technology. After working for N26 Bank in Berlin, Manuel finally took the leap in 2021 to join Atlendis Labs. Manuel brings a curious and communicative mindset to help popularize the technology behind Atlendis and grow the community.