Atlendis News | February 2022
Read the latest edition of the Atlendis Labs newsletter and stay up to date on the exciting news and events from across the Atlendis World in February.
Atlendis Labs is excited to share a summary of the biggest news this month, including the latest updates and some reading recommendations.
What happened at Atlendis…
So much has happened in February in the Atlendis World (formerly known as the Jelly World). The main news is of course our new name!
"As the organization evolves and in preparation for the launch of the protocol, it is the right time to pivot. The name Atlendis fits with the existing brand and encompasses prosperity, the idea of vastness, and endless possibilities for innovation. These themes are aligned with the concept of decentralized finance, a frontier that is just beginning to be explored in order to bring the benefits of new and innovative financial services to the reach of users at their fingertips."
"You should use Foundry's tools, forge and cast, if you want the fastest and most flexible Ethereum development environment which works out of the box without configuration or third party libraries."
What's Next?
Recommended Readings
"This course will teach you everything you need to know to embark on your DeFi adventure. Setting-up your Ethereum wallet, making your first trade on a decentralized exchange and much more."
"If you take the proverb that 'those who most want to rule people are those least suited to do it' seriously, then you should be suspicious of transferability, precisely because transferability makes governance power flow away from the meek who are most likely to provide valuable input to governance and toward the power-hungry who are most likely to cause problems."
"2022 could be the year you get into smart contract development. The market has a high demand for developers knowing their way around Solidity for Ethereum, and this is why the following roadmap could potentially help you get your foot in the door. [...] And by learning Solidity and this development stack, you become proficient on multiple blockchains at once. From Ethereum, to Polygon, Binance Smart Chain, Avalanche, and more, Solidity covers them all. [...] by following the path presented here, you will learn all the basics, including advanced concepts, and become ready for a job."
Additional Resources
Atlendis.io | Whitepaper | LinkedIn | Twitter | Newsletter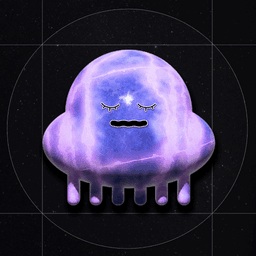 Manuel Gunzburger
Community & Growth Lead
Manuel is the Community and Growth Lead at Atlendis Labs, the organization behind the decentralized credit protocol Atlendis. Manuel studied math and finance, discovered Bitcoin in 2013, and then started closely following blockchain technology. After working for N26 Bank in Berlin, Manuel finally took the leap in 2021 to join Atlendis Labs. Manuel brings a curious and communicative mindset to help popularize the technology behind Atlendis and grow the community.