Atlendis Labs Year in Review 2022
Looking back on Atlendis Labs' over the past 12 months with an overview of the highlights and milestones of 2022. Read more.
Looking back on Atlendis Labs' journey in 2022…
February – Audit reports of Atlendis V1 (Runtime Verification and PeckShield)
March – Atlendis whitepaper & Polygon Ecosystem DAO Grant to Atlendis Labs, PBWS event and ETHDubai
April – Devconnect Amsterdam
May – Atlendis Labs at BlockSplit
June – Launch of Atlendis protocol on Polygon, Bug Bounty program, first loan emitted to ZigZag Exchange on June 13 for $1.1M with a 60 day maturity
July – EthCC Week Paris – Crypto Finance Forum, Polygon Connect, Atlendis presentation at EthCC and the Future of France event
October – Atlendis Polygon $MATIC rewards (132,500 $MATIC) & deploys its first staking contracts and Atlendis reaches $4M in cumulative emitted loans
November – "Web3 DNA" meetup
Key Atlendis stats year to date:

7,159 all time unique lenders with over 8.5K active positions in the protocol
More than $5M of issued loans
Over 17K user transactions (deposits, rate changes and withdrawals)
6 institutional borrowers onboarded on the protocol
So much has happened for Atlendis Labs over the past 12 months that we prepared an overview to look back at the highlights and milestones of 2022.
February
Ensuring a high standard of security for lenders and borrowers is a priority for the Atlendis Labs' team. As such, Atlendis Labs hired two external independent auditors, Runtime Verification and PeckShield, to audit the Atlendis protocol's V1 smart contracts.
March
April
At Devconnect in Amsterdam, Atlendis Labs co-hosted a DeFi Happy Hour with CowSwap on the theme of capital efficiency, in an Aussie themed bar a stone's throw away from Devconnect's co-working space. Web3 enthusiasts and professionals, investors, DAOs and friends soon filled the venue and its outdoor terrace.
May
Atlendis Labs sponsored BlockSplit, the leading Web3 conference in Croatia to bring together blockchain startups, developers, researchers, investors, marketeers, designers and more in the heart of the Mediterranean. Alexis Masseron presented the Atlendis protocol to the audience.
June
Atlendis Labs started the month with the launch of the Atlendis protocol. Atlendis addresses capital inefficiencies in the DeFi credit market and provides solutions for recurring liquidity needs and non-dilutive financing.
The first loan on Atlendis was emitted to ZigZag Exchange on June 13 for $1.1M on a 60 day maturity.
Atlendis Labs worked with Immunefi to offer a bug bounty program focused on the Atlendis protocol's smart contracts with the objective of preventing the use of the Atlendis protocol in an unintended manner.
July
During EthCC Week, Charlotte Eli, Co-Founder and Chief Research Officer of Atlendis Labs, participated in a panel during the Crypto Finance Forum organized by ADAN on the topic of "Web3, DeFi, DAO: where does decentralized innovation stop?"
Alexis Masseron, Co-Founder and CEO of Atlendis Labs, presented a demo of the Atlendis protocol at the Polygon Connect event and spoke on "Bringing institutions into the Polygon ecosystem through Atlendis' capital-efficient DeFi credit protocol."
Atlendis Labs kickstarted the EthCC week on Monday, July 18th, hosting the Future of France event in an Hôtel Particulier with friends from the French crypto space Aleph.im, Morpho, Paladin, Adan, Angle, APWine, Jarvis, Mangrove, ParaSwap, Sismo and Synaps. The event gave guests a glimpse of the next generation of French blockchain-native companies building decentralized finance solutions.
EthCC held in the Maison de la Mutualité in Paris' 5th arrondissement, gathered more than 250 speakers coming from around the world, including Alexis Masseron, CEO of Atlendis Labs, who presented DeFi 2.0 and how Web3 actors can benefit from DeFi credit protocols.
October
Atlendis Labs launched staking contracts that will find multiple use-cases to secure the protocol while increasing lenders' potential rewards.
Staking contracts' first use case was announced by Atlendis Labs with a 132,500 MATIC rewards program with Polygon launching on the Atlendis protocol.
As part of the French Fintech Week in Paris, Charlotte Eli, Co-Founder and Chief Research Officer of Atlendis Labs was invited to participate in a DeFi round table during the Forum Fintech ACPR-AMF 2022 organized by France's equivalent to the SEC, the Autorité des Marchés Financiers (AMF) and the ACPR.
Charlotte represented Atlendis Labs and met with Jean-Noël Barrot, the French Minister for Digital Transition & Telecommunications, along with other members of ADAN to discuss DeFi related topics such as the paradigm of trust, decentralization, and legal and tax issues of the industry.
Atlendis reached $4M in cumulative emitted loans this month.
November
Alexis Masseron participated in a panel on the theme of "Web3 Legos: Exploration of DeFi Synergies" with other founders during the Web3 DNA meetup in Paris. The event was co-sponsored by French DeFi ecosystem innovators Atlendis Labs, APWine, Angle Protocol, Paladin and Sismo.
December
The Atlendis protocol crosses the $5M cumulative repaid loans milestone.
The Atlendis protocol surpasses 7,000 unique lenders.
Key Atlendis stats to highlight year-to-date
https://dune.com/manuel/atlendis-101
Additional Resources
app.atlendis.io | Atlendis.io | Whitepaper | LinkedIn | Twitter | Discord | Intern | Newsletter | Audit reports 1 and 2 | Bug bounty program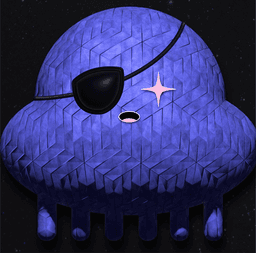 Victoria Calmon
Chief Marketing Officer
Victoria leads Marketing at Atlendis Labs and plays a vital role in the organization's growth. Victoria's responsibilities include positioning, content creation, communication and lead generation. Prior to Atlendis Labs, Victoria worked at ConsenSys and has over 20 years of international experience in blockchain and B2B technologies.