Atlendis Labs' Statement Regarding FTX and the Market Situation
Atlendis Labs' focus remains to ensure transparency and to continue to operate with diligence and prudence. Read more.
The FTX blow-up has created an unprecedented loss of confidence in the market. This is an unfortunate circumstance and everyone is taking a cautious stand until the dust settles and the ecosystem can get a full grasp of the current situation.
Atlendis Labs' focus remains to ensure transparency and to continue to operate with diligence and prudence. This article provides information on the status of the Atlendis protocol's borrowing pools.
Atlendis Labs wishes to share this information with the Atlendis community, as transparency is among the core values of our protocol.
Has Atlendis Labs Been Impacted?
Atlendis Labs has not been directly impacted as its treasury is stored in wallets on-chain.
Have Borrowers on the Atlendis Protocol Been Impacted?
FTX's collapse is still spreading and the full extent of contagion may take months to unfold. Atlendis Labs has been made aware that Wintermute, Parallel Capital and Auros were exposed to variable degrees.
However, only Parallel Capital and Auros' credit scores have been affected by Atlendis' partner Credora that is in charge of the credit evaluation. On November 10, Credora downgraded Parallel Capital from AA to A, and Auros from A to B.
Based on the information communicated to Atlendis Labs, the impact for Parallel Capital is controlled and should not affect the repayment of their loan on the Atlendis protocol. For more information, contact Parallel Capital: @parallel_cap
Auros does not currently have an ongoing loan. The pool is open but Auros' address has been frozen (meaning they cannot borrow) until more is known about their financial situation. For more information, contact Auros: @Auros_global
As a reminder, Atlendis Labs is not responsible for credit scoring. Credora independently reassesses credit score based on changes to borrowers' creditworthiness, as evidenced by real-time risk monitoring. In the interest of transparency, Atlendis Labs will keep the community updated of any information received on this and about the unfreezing of Auros' wallet address.
Have Lenders on the Atlendis Protocol Been Impacted?
Funds that are not actively loaned out are withdrawable at any time. Funds that have been loaned out cannot be withdrawn.
As of today, no funds have been impacted.
Lenders are free to withdraw their funds. Note that staked positions can be unstaked, at the cost of losing $MATIC staking rewards accumulated thus far.
Will borrowers be able to repay outstanding loans?
No loan default has happened here. We are only talking about credit score downgrades, which is not the same scenario as a default.
A change of credit score means that a borrower now has a higher risk profile than they did at the start of the loan.
Moving forward
Volatility is a common feature of any financial marketplace, with credit profiles changing in real-time to accurately reflect a borrower's capacity to meet their financial obligations. While this has been an unprecedented time for the crypto markets, Atlendis Labs and Credora will continue to work proactively on providing transparency on the financial health of borrowers, especially in volatile times, to help lenders be able to make informed credit decisions.
Additional Resources
app.atlendis.io | Atlendis.io | Whitepaper | LinkedIn | Twitter | Discord | Intern | Newsletter | Audit reports 1 and 2 | Bug bounty program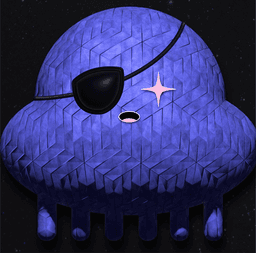 Victoria Calmon
Chief Marketing Officer
Victoria leads Marketing at Atlendis Labs and plays a vital role in the organization's growth. Victoria's responsibilities include positioning, content creation, communication and lead generation. Prior to Atlendis Labs, Victoria worked at ConsenSys and has over 20 years of international experience in blockchain and B2B technologies.