Highlights of Atlendis Labs at Paris Blockchain Week
A look back at the highlights of Atlendis Labs during this year's edition of Paris Blockchain Week.
Paris Blockchain Week was intense and full of meetings with old and new friends of the Atlendis Labs team! Here are the highlights of the event.
Atlendis Labs' presence at PBW
The Atlendis Labs team attended the Paris Blockchain Week from March 20-24 in the magnificent Carrousel du Louvre in Paris. This sold out event ‍is one of the largest and most exciting global conferences in the blockchain industry. ‍Attendees include business leaders, investors, entrepreneurs and developers from around the world. Themes presented this year included open finance, enterprise blockchain and the crossroads of CeFi and DeFi. The Atlendis Labs team had an action packed week meeting many partners, prospects, press and investors!‍
Account Abstraction Afterhours with MetaMask, Ledger & Fabric Ventures
"AAA" is a meetup for Web3 builders and developers who are grinding for the long term. Atlendis Labs team members Loïc and Victoria headed to the Ledger office to take advantage of developer insights and networking opportunities over some food and drinks. This social forum was designed for EIP-4337 advocates who are focused on simplifying blockchain ecosystems to keep Web3 inclusive and accessible for everyone. The event was co-hosted by Ledger and ConsenSys. Panel speakers included representatives from Ledger, MetaMask, Fabric Ventures, Briq and Starknet.
Women in Web3 Dinner
On Tuesday night, Charlotte and Victoria from the Atlendis Labs team attended the Women in Web3 dinner. This gorgeous event was held at Yakuza restaurant in Paris with the support of WIW3 partners Polkadot, Ternoa and Sora. Women from across the Web3 ecosystem were able to come together to network, learn, and meet old and new friends while enjoying a fabulous dinner. The event started with drinks and a warm welcome from WIW3's co-founder Naomie. Then Léa, blockchain engineer from Parity Technologies, presented an overview of Polkadot's ecosystem products and tools. Special thanks to the event sponsors and organizers for this special evening and the cool swag!
KuCoin and Flowdesk Event
Hugo and Adrien from the Atlendis Labs team attended the KuCoin and Flowdesk private cocktail event in the legendary Hôtel de Crillon, an illustrious landmark overlooking the Place de la Concorde. Attendees mingled in the timeless heritage and enjoyed an unforgettable night with cocktails and food.
"Real World Assets Get Real" Event
Defactor Labs united DeFi leaders of the real-world asset markets to raise awareness about the alternative credit sources in the Web3 space. Alexis, Hugo and Adrien from Atlendis Labs participated at this event and took the mic to share their insights with other attendees. Speakers included representatives from Defactor Labs, MakerDAO, Archax, Chainlink Labs, 2Tokens, Tokeny and Société Générale - FORGE. Over the past few months, the real-world asset and real-world lending markets have increased in popularity and boosted economic activity. Not only providing an alternative source of credit for real businesses, but also contributing to the sustainable growth of the DeFi ecosystem. Event attendees discussed how the Web3 real-world lending markets will revolutionize business finance. The Atlendis Labs team agrees it's time to get real about real-world assets and educate DeFi users, and the wider finance community in general, about the power of blockchain-based credit markets!
CeFi & DeFi Risks & Opportunities Breakfast
Adrien joined this private event to discuss the state of digital asset trading in CeFi and DeFi and the associated risks and opportunities in 2023. The panel was moderated by hosts from Sun Zu Lab and Valk, featuring digital asset investors and entrepreneurs from Old Street Digital, Bitmex, Toban and White Star Capital. The participants discussed the latest trends in CeFi and DeFi, different approaches to liquidity and liquidation risks, picking the right analytics, and selecting the best trading venues.
Google Cloud Women of Web3 Dinner
Google Cloud Web3 and Solana hosted an exclusive networking event for the Women of Web3 community at Paris Blockchain Week. Atlendis Labs' "Captain" Victoria did not miss the opportunity to come aboard the Paris Seine boat at the Port de Solférino near the Musée d'Orsay for some food, drinks and the opportunity to network and catch up with leaders from the Web3 space.
What's next?
The Atlendis Labs team is finishing the audit of the Atlendis protocol V2, and the coming weeks will be quite intense with the launch of the V2 getting closer and closer! Stay tuned for our next AMA and upcoming events. If you have questions or would like to see the Atlendis Labs team IRL at events, feel free to reach out on Twitter or Discord, we would love to meet you!
Additional Resources
app.atlendis.io | Atlendis.io | Whitepaper | LinkedIn | Twitter | Intern | Discord | Newsletter | Audit reports 1 and 2 | Bug bounty program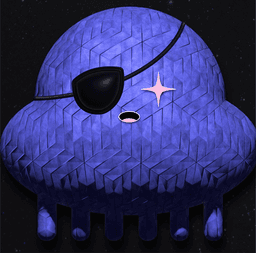 Victoria Calmon
Chief Marketing Officer
Victoria leads Marketing at Atlendis Labs and plays a vital role in the organization's growth. Victoria's responsibilities include positioning, content creation, communication and lead generation. Prior to Atlendis Labs, Victoria worked at ConsenSys and has over 20 years of international experience in blockchain and B2B technologies.