Atlendis Labs Announces the Launch of a Zealy Questboard
Atlendis' campaign on Zealy will help users to learn about the protocol with fun
Atlendis Labs is launching its first quest campaign on Zealy! Zealy is a Web3 onboarding platform designed by and for communities that provides a tool to gamify participation and contributions to Web3 protocols. Atlendis Labs' main objective is to have a (safe) space for the community to discover, engage with and support the Atlendis protocol while having fun. Atlendis' quest board is bound to renew itself along with the Atlendis ecosystem, the protocol, borrowers and pools, so that community members always find something new to wrap their heads around!
What is it?
Atlendis' board on Zealy is a collection of quests that can be validated by completing tasks of varying difficulty in order to gain XP and unlock rewards described in the Rewards section below.
The team has created a diverse campaign path with three levels – Tier 3, 2 and 1 – and three branches so that Atlendis community members can ramp up their experience while doing activities that fits their preference:
The onboarding section is the common trunk where all questers start. Completing the Onboarding section grants a Tier 3 role.
The dApp branch is the first specific section and it focuses on learning about the dApp. This section is a fun way to learn more about the Altendis protocol and find out how to use it effectively.
The creative branch is a section that will suit community members who like to contribute with their creative minds. Write a Haiku or draw a Lendie 🐙 and get rewarded!
The third section is the social media branch. It is geared towards writers and ambassadors who like to spread the word to share their experience with the Atlendis protocol and promote the Atlendis community.
As a bonus, a flash quest section contains spontaneous and short lived quests to promote special events happening in the Atlendis world. Only the quickest community members will be able to complete these and earn attached rewards.
How does it work?
Zealy connects on-chain and off-chain sources of data to enable a variety of credentials and a myriad of contribution possibilities. Using Zealy for community members is very simple. Members can choose to connect with Discord or with their wallet (MetaMask, WalletConnect, etc.).
We recommend connecting using Discord since it will be useful when you earn a new role, or to access some tasks that are reserved for a specific Discord role. For more information on how to use Zealy functionalities, please refer to Zealy's documentation.
What are the rewards?
The board's life will be punctuated by sprints and special events to reward the leaderboard. Sprints will celebrate special events that will be announced soon, stay tuned to not miss the announcements!
XP: Zealy has an XP system that feeds several leaderboards – all-time, a specific time-frame or a sprint. These leaderboards will be used to reward the most active Atlendis community members with special surprises.

Besides XP, completing an entire Tier of quests rewards users with a Tier role. This will distinguish the most committed learners, creators or writers of the community and unlock further missions.

Some more complex tasks will be more rewarding and include useful NFTs, other community roles, SBTs – soul bound tokens – and other surprises.
Enough blabbering about, discover Atlendis' quest board now and start questing!
About Atlendis
Atlendis is a capital-efficient credit protocol connecting DeFi with real-world use cases. Atlendis fills the gap that traditional finance (TradFi) has not been successfully able to cover. Leveraging blockchain technology and open banking, Atlendis enables Fintech and institutional actors to open dedicated liquidity pools and access one-time loans and revolving lines of credit, thus facilitating alternative financing for the growth and development of their SME and startup customers across the globe. Atlendis makes it possible for any lender to control their portfolio while earning real yield and making a meaningful impact helping real-world businesses.
About Zealy
Zealy is a Web3 onboarding platform that helps Web3 communities drive growth and engagement by turning their members into contributors. With Zealy, community members compete for the leaderboard's top spots and get instant rewards by completing quests. Zealy covers a variety of use cases: DAO onboarding, whitelisting for token sales, community engagement, contributor identification…
Additional Resources
app.atlendis.io | Atlendis.io | Whitepaper | LinkedIn | Twitter | Discord | Intern | Newsletter | Audit reports 1 and 2 | Bug bounty program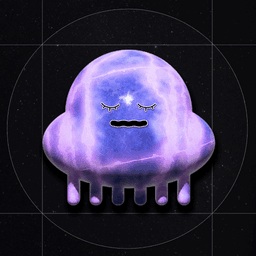 Manuel Gunzburger
Community & Growth Lead
Manuel is the Community and Growth Lead at Atlendis Labs, the organization behind the decentralized credit protocol Atlendis. Manuel studied math and finance, discovered Bitcoin in 2013, and then started closely following blockchain technology. After working for N26 Bank in Berlin, Manuel finally took the leap in 2021 to join Atlendis Labs. Manuel brings a curious and communicative mindset to help popularize the technology behind Atlendis and grow the community.