Highlights of the Atlendis Community Call and AMA Session with Fluna
Atlendis Labs hosted a Community Call and AMA session to explore the world of decentralized credit and the impact it's making on businesses in emerging markets, featuring Fluna. Read the highlights below.
This article is a summary of the community call that is available in full replay here.
About Fluna:
Fluna is a pan-African trade finance marketplace for African business to access credit and market intelligence tools. The company supports mid-market exporters in Africa with much needed working capital in order to satisfy demand from buyers in the United States and Europe. Fluna is the latest borrower on Atlendis and on March 1st, Fluna's pool opened on Polygon with a $500K capacity in USDC.
Introduction of the spokespeople:
Kuorkor Dzani, COO and Miguel Sousa Dias, Co-Founder & CEO of Fluna, along with Hugo Dura, Head of Sales & Partnerships and Adrien Roggero, Business Developer from Atlendis Labs.
Kuorkor could you tell us a bit about you and about Fluna's team?
Kuorkor: Thanks Manuel. Prior to joining Fluna as COO, I led a 200 million dollar lending business in Ghana. I head operations, which includes the business team at Fluna. We do all the credit underwriting and oversee the loan origination and repayment process. It is our job to make sure that we give out the loans and get the loans back. I work closely with Miguel who is our CEO and also CTO and he leads the build side that includes the engineers and the product team. They take all the ideas that the business team has and feedback based on our interactions with clients and come up with solutions that are applicable to the market.
And we have Olu, our Chief Commercial Officer, who heads Growth. Olu recently led sales at the Nigerian Stock Exchange and is very plugged into the merchant banking and the capital markets space. He ensures that we're getting high quality clients on all fronts, not just on the lending side. Finally we have Lauren who recently joined as Head of Finance and Strategy. Previously, Lauren did credit underwriting for special situations debt funds in the US, and also has experience in investment banking and private equity. We have a team of driven folks who are passionate about SMEs in Africa, eager to have real impact in the growth stories of businesses and with several decades of combined experience.
Thank you Kuorkor and welcome! Hello Miguel, can you tell us about Fluna Africa and the problem that you're trying to solve? Also where does Fluna operate?
Miguel: Sure. So we've built Fluna as a trade finance fintech for African exporters, and the idea is that high quality credible exporters can apply and unlock loans on our platform. We can then match them with capital providers, such as Atlendis, and then generate yield back to them. We now have over 150 exporters on our platform. We fund companies across Africa, including Ghana, Nigeria, Kenya, Uganda and Rwanda.
Hello Hugo, can you tell us a bit about yourself and what you're working on at Atlendis Labs?
Hugo: Sure, I am the Head of Sales & Partnerships at Altendis Labs. I have spent over 10 years working in investment banking selling structured products, and I have been passionate about blockchain since 2013. I am so pleased to have Fluna with us today. Our mission at Atlendis Labs is to bridge the gap between TradFi and DeFi and this is why Fluna has been chosen to be a borrower.
Next is Adrien, hey, how are you, can you tell us about you and your role at Atlendis Labs?
Adrien: Hi Manuel, I'm very good, thanks for having me. To tell the community a bit about myself, I've been interested in blockchain's potential since 2016 when I did an apprenticeship as a digital projects manager. I remember back then, my boss told me "mark my words, in a few years you will hear a lot more about blockchains" and… he was so right!
After that I worked as a business developer and entrepreneur in various Agritech projects, and kept exploring and investing in the ecosystem on the side. I am very interested in personal finance, so I have been closely following debt Fintechs in Web2 and protocols in Web3. In 2022, I was basically doing research about DeFi all day long, and when I got the opportunity to join Atlendis Labs full time, I didn't hesitate!
Kuorkor, can you explain why SMBs are struggling so much to find financing with traditional lending institutions in Africa?
Kuorkor: Miguel mentioned earlier that if you want any sort of financing across the board in Africa, most of the time you have to bring collateral, lands, property or you have to put cash collateral to that value. And really, if I had the cash, I wouldn't come see you for a loan. So it doesn't really make sense.We lend anywhere between $50,000 to $300,000 dollars, and most people aren't able to access that from traditional commercial banks due to the collateral requirements.
Miguel, how did you learn about Atlendis and what attracted Fluna to partner with Atlendis?
Miguel: I had sent an email roughly a year ago to our investors, describing our experiences and challenges around raising money from institutional debt funds and how it was feeling like a waste of time since they did not understand emerging market risk. The second any traditional debt fund heard we worked in Africa, all their red flags would get raised but they would still drag us through a 6+ month diligence process to get to a "no," when in fact, they could have just told us "no" from the start because they didn't want to manage Africa risk. So in response to that email, one investor reached out to us saying "Oh, actually have you explored DeFi as a way to raise that capital?" And he put me in touch with Alexis at Atlendis Labs, and that's how we got started.
What are your criteria to welcome exporters?
Miguel: The exporters that Fluna funds are usually generating at least $200K in annual revenue and have been around for at least two years. They have been formalized for more than two years, have formal management accounts, bank statements formerly incorporated, all their licenses and certifications are in order. So these are formal and professionalized businesses and don't see exports as a hobby. The companies that we're funding would be banked by commercial banks if they could get a loan, but because the banking system does not like this segment, they just don't qualify and so banks are not willing to lend them money.
How do your customers hear about Fluna?
Kuorkor: Most of these come through referrals from freight forwarders or trade associations and chambers of commerce. That's how people hear about us usually. And that serves as a first layer of KYC and de-risking because they are known and can be verified.
Can you tell us more about the businesses that Fluna is supporting in Africa?
Kuorkor: We have a number of different segments. We have folks that are working in aggregating commodities such as cashews, sweet potatoes, pineapples, and then we work with people who are actual growers as well. So there are aggregators and then those who actually grow and then export. It can even be things like hibiscus flower growers, because as long as there's a good market and the margins are high, people are trading these commodities and that's where we focus. We also work with growers of fresh fruits, vegetables, and herbs, and that's another key category that we finance.
Can you share some concrete examples of how Fluna has had a positive impact on businesses?
Kuorkor: Well when we are dealing with aggregators most of them work with smallholder farmers. So if it's a chili pepper farmer or it's a pineapple farmer, it's going all the way back to the individuals and women, the mom, or the one person with the small plot who's farming. So there is employment impact and I would just like to clarify that this is not just Nigeria. This is all over Africa. Fluna is working in Ghana, Nigeria. We're doing transactions in Uganda, and the Ivory Coast. We are live in Kenya. So we're working all over the continent.
How is Fluna's debt and equity structured? Have you raised funds, and who are your lenders?
Miguel: On the equity side, we've actually raised two rounds of venture funding, pre-seed and seed rounds from top VCs in Africa as well as in the US. Roughly two million dollars worth of equity and then on the debt side, we have different types of funders that are exposed to the credit risk that we have and typically there are three buckets. So first there's the HNIs - these are private individuals who are getting yield and they're very interested in our mission and excited about what we do, and they're willing to give us debt in order to be able to support the impact we are making. Then there's family offices or small investment firms that we work with. They see us as a way to diversify their risk--adjusted returns. And then we have more institutional debt funds. And we have two players, one in the US and one in Nigeria that are backing us. These are funds that are trickier to get, as they take a lot of effort managing and going through their diligence process. So those are the three capital stacks that we have and now we're trying to add the fourth one, which is DeFi yield.
Fluna opened a pool on Atlendis beginning of March. How is it going so far with Atlendis and how is borrowing from the blockchain compared to raising debt from a more traditional bank in Nigeria?
Miguel: Well, I can tell you that most traditional debt funds in Nigeria and the US are not willing to provide debt capital due to our Africa focus. They would drag us through a nine month process of documentation and uncertainty and never ending lists of requests or follow-ups. And then what they would tell you is, I'll give you a loan, but you need to be fully collateralized at a hundred percent with assets, which defeats the purpose of a loan basically. And so, I think, opening up this liquidity pool was kind of a pilot for us to enter this DeFi world. The honest answer is that we've been so pleasantly surprised by our experience, that we are actually thinking of how this could become an extremely scalable source of primary debt for our business. We're excited to double down in this DeFi world, and that's part of why we're so excited to work with Atlendis.
What is lacking in the space? How could your decentralized borrowing experience be improved?
Miguel: I think the area DeFi really needs to get better at is definitely the off-ramp and on-ramp parts. What we did was not very technical but it didn't feel like a very pleasant and smooth experience onboarding into crypto in general.
What improvements do you see in the service provided by Atlendis?
Miguel: I think on the protocol itself, the main part that constrains us and the reason why, to be totally honest, we would never be able to raise let's say five million dollars on a 90 day tenor, is because when we fund our transactions, not all of them will end at the same time and so it would not be possible for us to be able to pay down five million dollars in a single tranche. So extending past the 90 days and having more flexibility with the tenor would be one of the big improvements. That would drastically improve the impact for us. I would say that is probably the biggest constraint right now.
And then, DeFi in general is very messy. I was helping my partner put some money on the Atlendis protocol and it took us 45 minutes to get all the things set up on her phone and for her to then wire money into an exchange because she only had Euros and we had to convert it into USDC. There are so many different steps to this. But that's the onboarding experience in DeFi. So I feel like UX can be better for the onboarding part and connecting things together.
Hugo, Are there upcoming updates in the Atlendis protocol that could improve the service provided to Fluna?
Hugo: Sure, we have our V2 of our protocol that will be live in a few weeks. We have been working on this for over 6 months. It will bring many upgrades for our lenders such as secondary market, exit features and for borrowers to be able to borrow as soon as the liquidity comes in. All those upgrades will be more capital efficient. Big shout out to our tech team that have been working super hard on this.
Adrien, can you tell us about Fluna's pool on Atlendis from a lender's perspective?
Adrien: This pool is a credit facility of maximum $500,000 USDC with an estimated 12% APY on cash, and a term length of 90 days. It is structured with off-chain legal documents between lenders and Fluna Inc.
The funds will be used to finance short-term SME trade finance opportunities for both existing and new customers in Africa. Fluna offers investors origination expertise and exposure to a diversified pool of trade finance transactions from high-growth, profitable mid-market African exporters working with buyers in the US and Europe.
Fluna drew $71k of liquidity on March 20 and you announced on Discord that Fluna would repay early. Can you share more details about it Miguel?
Miguel: Fluna intends to repay early on April 18th and then remain open for about 1 week before drawing again.
Why is Fluna repaying early this time? What was this first and shorter loan's use-case?
Miguel: Well since these are smaller amounts of money, we're using the funding for air freight financing which is very short term financing. Because it's air freight, the transactions are less than 30-day transactions, which is why there's quite a lot of flexibility. To put it simply, the bigger the tickets, the longer the duration will be.
For now, we can basically pick and choose the durations by matching them with shorter trade transactions. There's not that many constraints on our side since the demand is there. I think it's important to show how this works for real world use cases so hopefully that was helpful.
Shortly after Fluna opened a USDC pool on Atlendis, Fluna borrowed for the first time. For prospective borrowers on Atlendis, can you tell us what are the steps needed to get from 0 to borrow?
Adrien: First of all, borrowers with an established business/startup and good growth metrics can come to Atlendis through the borrower form on our website, or submit a request through the partnership channel in our Discord.
Then Atlendis' credit assessment partners will undergo a KYB, due diligence, and risk assessment of the originator before opening a line of credit, and provide a data room with all the relevant information for lenders to make a decision.
After that, we decide on the pool parameters with the borrower, and sign the loan agreement. Their multisig borrowing address is whitelisted and will be able to access the funds in their pool once we launch.
The final step is coordinating with our marketing and communications team to prepare a pool launch plan before the target launch date, to let our community know about the upcoming opportunity.
How is the partnership with Fluna benefiting Atlendis?
Adrien: Fluna's expertise in trade finance is a great way to give crypto investors access to sustainable income opportunities in a rapidly expanding market sector that is unrelated to the larger crypto ecosystem. Their team is also very experienced and locally implemented in the emerging markets they serve.
Additionally, I believe Fluna is a perfect fit to benefit from Atlendis' special revolving credit line to its fullest extent and to provide us with valuable input for ongoing product enhancement.
Finally, this is in line with Atlendis Labs' vision for 2023, which calls for serving more Fintech companies and granting them access to the advantages of order-book matching and decentralized on-chain money markets.
How do you see the loan terms with Fluna evolving?
Adrien: I believe that as Fluna is building its on-chain credit history and continuously proving its creditworthiness to lenders, demand for a participation in their pool should increase and the borrowing rate should decrease. Blockchain rails will continuously improve the transparency of money flows as more and more operations are conducted on-chain, and early adopters will certainly be the first to benefit from that in terms of increased liquidity and reduced cost of capital.
Thank you very much to all of our guests today. Thank you Adrien, thank you Hugo, and a very special thank you to our guests from Fluna, Miguel and Kuorkor!
Stay tuned for exciting announcements about the V2 of the Atlendis protocol, don't forget to check out Atlendis' Discord if you have any feedback or questions.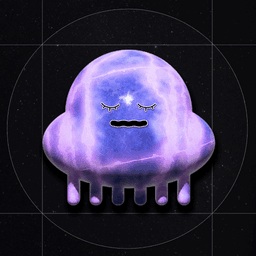 Manuel Gunzburger
Community & Growth Lead
Manuel is the Community and Growth Lead at Atlendis Labs, the organization behind the decentralized credit protocol Atlendis. Manuel studied math and finance, discovered Bitcoin in 2013, and then started closely following blockchain technology. After working for N26 Bank in Berlin, Manuel finally took the leap in 2021 to join Atlendis Labs. Manuel brings a curious and communicative mindset to help popularize the technology behind Atlendis and grow the community.