Statement to the Atlendis Community: Closure of the Sir0x Finance Pool
Atlendis Labs announces the closure of the Sir0x Finance pool.
Current situation
Following the Euler hack and agEUR depeg, Sirox Finance does not currently have sufficient demand for short-term capital, and is therefore not making use of their borrowing pool on the Atlendis protocol.
Timeline of events
Sir0x Finance opened a pool on Atlendis on July 29th, 2022. The pool was denominated in agEUR – Angle protocol's Euro-pegged stablecoin – with a maturity of 30 days and a €1M borrowing capacity.
Next steps
The Atlendis Labs team will be closing Sir0x Finance's pool on May 5th, to avoid lenders depositing in Sir0x's inactive pool. Lenders who have already deposited into the Sir0x Finance pool are encouraged to withdraw their funds directly from Sir0x's pool page – even though deposited assets will continue to accrue interest from Aave until withdrawn and there is no deadline to withdraw funds.
For more information and support, please reach out to the Atlendis Labs' team on Atlendis' Discord server.
Transparency is one of Atlendis Labs' core values. The team will continue to work proactively on providing transparency on the financial health of borrowers on Atlendis, especially in volatile times, to help lenders make informed credit decisions.
About Atlendis
Atlendis is a decentralized credit protocol that enables peer-to-institution lending. Lenders have control over their exposure by choosing their borrower and over their return by choosing their lending rate. Lenders earn high interests paid in kind on actively loaned out capital, while unused capital is placed on a trusted third-party yield protocol like Aave, so that capital is always active. Institutional borrowers have instant and revolving access to their dedicated line of credit, with no intermediaries and with flexible and competitive loan terms. Liquidity pools on the Atlendis protocol are similar to revolving lines of credit, giving borrowers flexibility for recurrent and short term liquidity needs. Atlendis enables trusted borrowing and lending, opening a wide range of use cases for borrowers and lenders.
Additional Resources
app.atlendis.io | Atlendis.io | Whitepaper | LinkedIn | Twitter | Discord | Intern | Newsletter | Audit reports 1 and 2 | Bug bounty program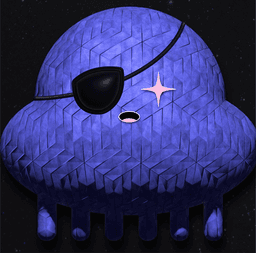 Victoria Calmon
Chief Marketing Officer
Victoria leads Marketing at Atlendis Labs and plays a vital role in the organization's growth. Victoria's responsibilities include positioning, content creation, communication and lead generation. Prior to Atlendis Labs, Victoria worked at ConsenSys and has over 20 years of international experience in blockchain and B2B technologies.