Employee spotlight: Victoria Calmon, Chief Marketing Officer, Atlendis Labs
Interview of Victoria Calmon, Chief Marketing Officer at Atlendis Labs.
Can you tell us about yourself?
Hello, I'm Victoria and I lead Marketing at Atlendis Labs. My background touches everything related to marketing and communications in the tech industry, and my experience includes working for startups and global software companies. I began my career in the Silicon Valley before relocating from San Francisco to the Paris area to join my husband over 20 years ago. I have been working in Web3 since 2018 and I joined the Atlendis Labs team in November 2021. On a personal note, I have two teenage kids, a Jack Russell Terrier, and I enjoy going sailing during my holidays.
Can you tell us about your role at Atlendis Labs? What opportunities and challenges are you working on?
I have been at Atlendis Labs for over a year now and I can honestly say that every day is different! We are a small team and there is a lot to do in this ever-changing industry. I work on a range of projects including messaging and positioning, content creation, the website, social media, marketing campaigns, events, and announcements. The Atlendis logo mascot and brand is quite fun, and I enjoy storytelling and collaborating with the team to come up with new ideas and campaigns to promote it.
The biggest highlights and challenges for me over the past year have been working on a rebranding, launching V1 of the Atlendis protocol and kicking off EthCC week in Paris with the "Future of France," a successful event with the participation of 12 ecosystem partners and over 400 attendees.
We have a great team spirit at Atlendis Labs. We have a decentralized international team and I try to keep our remote colleagues feeling engaged and included by organizing fun activities to highlight special moments and personal and professional milestones (birthdays, holidays and "Atlendiversaries").
How and when did blockchain and Ethereum appear on your radar?
Funny enough, one of my earlier jobs was working for an enterprise technology company that produced software to manage and analyze information in relational databases, so I have long been a fan of data management and security. I feel like I have come full circle and working in Web3 has been a natural evolution in my career path.
What first piqued my interest about this industry was discovering a supply chain use case for blockchain ledger technology to track and trace poultry from the farm to the grocery store. Every step in the supply chain can be documented on the blockchain and makes it possible for consumers to trace a product's origin and sustainability in a transparent, secure and immutable way. For me, this was an exciting opportunity that could have a direct and positive impact on my family. Since then, blockchain use cases continue to mature and to encompass more industry verticals.
I joined ConsenSys in 2018 and that was an amazing opportunity to meet and collaborate with some of the best and brightest people in the Ethereum community. I had the pleasure of working with the Atlendis Labs co-founders in the ConsenSys Paris office.
I believe in leading by example and I was able to help some of my colleagues adopt DeFi and our products through "dogfooding." For instance, several colleagues became new parents and instead of asking everyone in the team to contribute to purchasing baby gift cards online or something from Amazon, I created wallets for the new parents in MetaMask using Ethereum vanity addresses, along with a user tutorial. This made it easy for team members to embrace DeFi though using our own products and directly transfer stablecoins or tokens of their choice as baby gifts to the new parents in the ConsenSys marketing team.
What are you excited about in the blockchain / fintech / DeFi field?
Blockchain is still a nascent technology and we are just starting to scratch the surface of the possibilities and benefits it can bring. I'm especially excited about ​​decentralized finance (DeFi) that encompasses a new realm of financial services including borrowing and lending using decentralized infrastructure, such as public blockchains and smart contracts (self-executing contracts made of computer code). DeFi is permissionless (accessible to all), eliminates third-party intermediaries, and enables users to take control of their finances.
What tips and advice do you have for people in the Marketing field who are interested in getting into blockchain?
No matter the industry, marketing is about building a brand, increasing traffic and engagement, and generating and converting leads into opportunities.
For those interested in working in blockchain, I would say the best things to do are to educate yourself on the technology and experiment with it. Reading the Bitcoin and Ethereum whitepapers is a good place to start, and there are many online explainers, tutorials and demos available, and a multitude of different crypto wallets to try. Don't be afraid to ask questions and get involved in the community as a volunteer or a mentor. This industry is open, changing at lightning-fast speed, and there are always new things to learn.
Throughout my career I have always worked in male-dominated industries, and blockchain is no different, but this is slowly changing and more women are being drawn into the space. I would recommend attending meetups and events in your local area, to build in-person connections and grow your professional network. For example, Women in Web3 is an association in Paris that is working to empower the next generation of female leaders in the Web3 space. I'm also a member of SheFi, a decentralized finance (DeFi) education initiative for women and non-binary folks to unlock financial freedom through crypto education, experimentation, and community.
What do you wish more people knew about Ethereum and the ecosystem?
There is a lot of innovation happening in the ecosystem and many people may not understand what's behind Web3. Web1 was the first version of the static internet, Web2 brought the rise of social media platforms that enabled access to online services and the sharing of user-generated content in exchange for users' personal data.
The vision of Web3 is to build a new and decentralized version of the internet based on blockchain technology, such as decentralized applications (dApps) running on Ethereum. This will bring a paradigm shift where users can be in control of their data and identity, instead of being forced to rely on and share their personal data with third-parties like Facebook or Google.
Who are your heroes and inspirations?
I am inspired by women in leadership roles who not only climb the career ladder, but also lend a hand to help and encourage others to follow in their footsteps. I am a huge fan of Michelle Obama who is an advocate for so many good causes, and she is a person who projects strength, intelligence and positive energy. I think it would be amazing to meet her.
What's the biggest lesson you've learned in your career?
I believe people learn more from their failures than from their successes. From my personal experience, when one door closes, another door opens. Periods of transition in life are opportunities to reflect, to continue to learn and to grow, and to plan your next steps to keep moving forward.
I think it's important to bring your best self to work every day, to be kind, to take the opportunity to celebrate milestones (no matter how big or small), to recognize others for their contributions and to share constructive feedback with good intentions.
Finally, even when you love your job, setting boundaries and finding a work-life balance is critical. We work to live, and not vice versa. This means taking care of your mind and your body, getting enough sleep, eating good food, drinking lots of water and staying physically active. Even taking a walk outside every day can do wonders for you!
Where do you see yourself in the blockchain ecosystem in a few years? Or what's next for Atlendis?
Things are moving so fast and I know that 2023 is going to be a great vintage for Atlendis Labs. We're working on launching a new version of the Atlendis protocol and many exciting things are coming soon. Watch this space!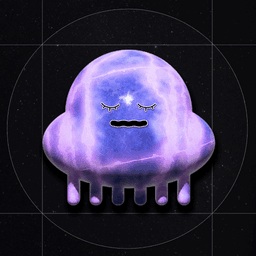 Manuel Gunzburger
Community & Growth Lead
Manuel is the Community and Growth Lead at Atlendis Labs, the organization behind the decentralized credit protocol Atlendis. Manuel studied math and finance, discovered Bitcoin in 2013, and then started closely following blockchain technology. After working for N26 Bank in Berlin, Manuel finally took the leap in 2021 to join Atlendis Labs. Manuel brings a curious and communicative mindset to help popularize the technology behind Atlendis and grow the community.