Read the latest edition of the Atlendis Labs newsletter and stay up to date on the exciting news and events in May from across the Atlendis World.
Atlendis Labs is excited to share a summary of the biggest news in May, including the latest updates and some reading recommendations.

What happened at Atlendis Labs…
Once again, the Atlendis World has been busy over the month of May! So here is an overview of the main news:
What's next?
Atlendis Labs will be hosting "The Future of France" event together with friends in the French blockchain ecosystem and ADAN, kick starting EthCC Paris in a magical venue on July 18. Follow Atlendis Labs' Twitter to learn more and receive updates.
More testing spots will be opened to the community soon, join Atlendis' Discord to be among the first informed and get to know the Atlendis community!
Featuring Atlendis in May 2022
Goldman Sachs accepte Bitcoin comme collatéral d'un prêt, by Christophe Auffray for Coins.fr.
"For the financial institution, BTC-backed loans nevertheless represent a further step in favor of the democratization of digital assets, and Goldman Sachs should continue its adoption. […] This is suggested by Damien Vanderwilt, co-president of Galaxy Digital. A French startup, Atlendis Labs, is also preparing the launch of a DeFi protocol for lending under-collateralized crypto to institutions."
Reading Recommendations
Additional Resources
Atlendis.io | Whitepaper | LinkedIn | Twitter | Discord | Newsletter | Audit reports 1 and 2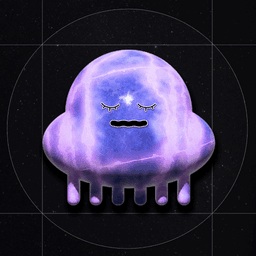 Manuel Gunzburger
Community & Growth Lead
Manuel is the Community and Growth Lead at Atlendis Labs, the organization behind the decentralized credit protocol Atlendis. Manuel studied math and finance, discovered Bitcoin in 2013, and then started closely following blockchain technology. After working for N26 Bank in Berlin, Manuel finally took the leap in 2021 to join Atlendis Labs. Manuel brings a curious and communicative mindset to help popularize the technology behind Atlendis and grow the community.