Atlendis News | March 2022
Read the latest edition of the Atlendis Labs newsletter and stay up to date on the exciting news and events in March from across the Atlendis World.
Atlendis Labs is excited to share a summary of the biggest news this month, including the latest updates and some reading recommendations.
What happened at Atlendis Labs…
So much happened in the Atlendis World during the month of March! Here is an overview:
What's next?
The launch is coming soon, buckle your seatbelts and… follow Atlendis' Twitter.
Featuring Atlendis in March 2022
"While the Atlendis protocol focuses on the financial aspect of the platform to make it fair and fully functional, it cannot vouch for the reputation of the borrowers involved. We are excited to partner with Credora, as onboarding Credora's credit evaluation will provide more information on borrowers without revealing sensitive data, and thus attract lenders with verification that loans will be more secure."
"The audit identified and highlighted some issues along with a number of informative findings. The Atlendis Labs team addressed all the issues and concerns raised during the audit and incorporated all the necessary changes in the smart contracts. Code changes were not part of the scope; however, the team conducted a lightweight best-effort review of a limited number of changes. Users interested in a more detailed and technical explanation about the findings can go over the full report in our GitHub repository."
Recommended Readings
"The Optimism ecosystem has been BLOWING UP over the last few months. This week Optimism had the most contract deployments in a one week period ever (almost 850 deployments)."
"The firm's key offering, the LayerZero protocol, which currently operates in beta version, is similar to a messaging layer enabling direct cross-chain communication. You can think of it as a decentralized form of SWIFT, the dominant communications platform used to route $5 trillion worth of daily transactions across its 11,000 member network. For example, with LayerZero, Ethereum applications will now be able to access liquidity on Serum, the decentralized exchange built on Solana."
Additional Resources
Atlendis.io | Whitepaper | LinkedIn | Twitter | Discord | Newsletter | Audit Report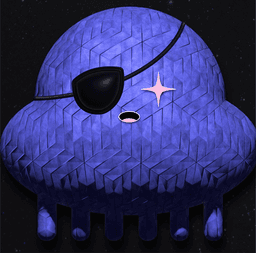 Victoria Calmon
Chief Marketing Officer
Victoria leads Marketing at Atlendis Labs and plays a vital role in the organization's growth. Victoria's responsibilities include positioning, content creation, communication and lead generation. Prior to Atlendis Labs, Victoria worked at ConsenSys and has over 20 years of international experience in blockchain and B2B technologies.